Bishop Chatard Community Events
Summer Camps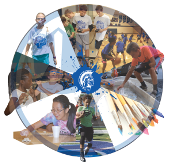 Summer Camp information will be back in late fall.
Go To Bishop Chatard Camps
Community Events Around the North Deanery
Your event could be posted here. Send us information you'd like publicized.
St. Joan of Arc Church – Renovation Open House: Dec. 11
Curious about the construction at St. Joan of Arc Church? Renovation of the church is nearly finished and the SJOA community would love to give you a peek. Join them for a Community Open House on Wednesday, December 11, from 6-8 p.m. The church is located at the corner of 42nd Street and Central Avenue. Tour guides and refreshments will be available.

St. John the Evangelist Christkindl Village: Dec. 12-15
St. John the Evangelist Catholic Church, (126 W. Georgia St.), is hosting the 8th annual Christkindl Village on December 12 – 15. Activities will be on the west block of Georgia Street, in St. John's parking lot and in the old Pan Am Arena on Georgia Street. All are welcome! Admission is free and open to the public. Activities (indoors or inside heated tents) include:
live animal nativity
alpine slide for kids and adults
selfies with St. Nick
kid's activities including ornament making
great German foods, beer and gluhwein garden
hand-crafted gifts from market vendors
Special events all weekend long include Sacred Music Festivals on Friday and Saturday evenings, Eucharistic Procession on Saturday evening, and Family Day on Sunday with special events for kids.
New this year: Christmas Trivia Night on Dec. 12 at 6:30 p.m. Put together a team and compete!
More information is available at www.stjohnsindy.org/village
BCHS Future Trojan Pass
All North Deanery students receive a Bishop Chatard Future Trojan Pass, providing free admittance to Bishop Chatard drama productions, concerts and home athletic events at the North Deanery high school! (Details are printed on the pass.) The passes are mailed to all of our North Deanery students in early fall. Our 2019/2020 passes were mailed in early August.
For details, or if you need to obtain a Future Trojan pass, email communications@bishopchatard.org
Visit Athletics to view the sports schedules.
Visit Theatre for performance information.
Visit Band & Choir for concert information.
---
North Deanery Parishes
---
Community Resources

Bishop Chatard Trojan Tots Preschool
Archdiocese of Indianapolis
CYO Camp Rancho Framasa
IndyCatholic
Marian University
St. Vincent's Sports Performance
Northside Knights of Columbus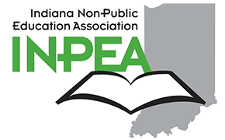 Indiana Non-Public Education Association (INPEA) brings to the forefront public policy and societal issues affecting non-public schools and families.
Visit www.inpea.org
for more information.
Sidney Eisgruber is the Bishop Chatard liaison. If you have any questions, feel free to contact her at eisgrubers@earthlink.net